A bowl of delicious rice doesn't come easy without a farmer's enormous effort at cultivating, sowing, fertilizing, and harvesting the rice fields. It doesn't do justice to simply describe a bowl of rice as "steaming hot and delicious". We strongly believe that it also represents a farmer's earnestness and dedication towards every grain of rice.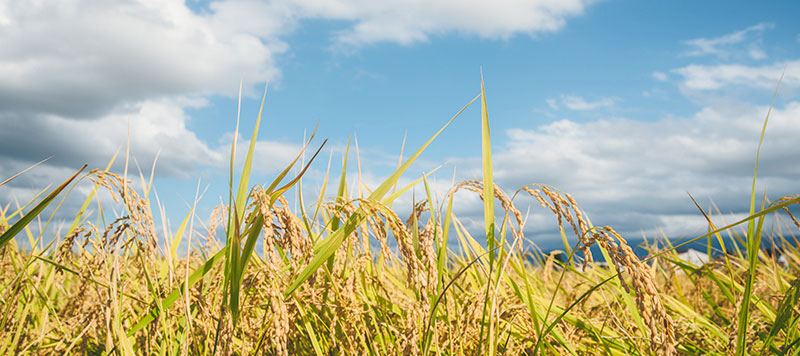 Hence, we pay particular attention to the quality of Japanese rice. From picking, refining, storing, rinsing, to rice steaming, we take seriously our commitment to quality supervision in every process so as to ensure safe and high quality rice products are provided to our customers.
We hand-pick top premium Japanese rice suppliers from Japan and check their rice growth record in which the processes of soil improvement, transplanting, cultivation, and harvesting are clearly recorded. Undergoing rigorous selection processes with unique rice polishing techniques, unqualified rice are removed.
Exclusive constant-temperature rice storage room – We believe there is "life" in every grain of rice. The temperature, humidity and storage method all affect the quality of the rice. Therefore, our rice is stored at a constant temperature of 15°C and a humidity of 70%. In these conditions, rice enters a dormant state that lowers their oxidization rate, keeping them fresh.
Newly polished rice has better fragrance and flavour of freshness — We are meticulous about the freshness of our rice. Therefore, we only use Japanese rice that has been freshly polished for not over a week.