In the past, "Omusubi" rice balls were round, different from their triangular shape nowadays. One day, in hopes of a bumper harvest, a farmer made his Omusubi into the shape of a mountain, where people at the time believed the god of harvest lived. That was the birth of the triangular Omusubi.
Inspired by this story, we wished to incorporate the mountain into our logo. Evoking a traditional Japanese "kamon" family emblem, the design of our logo combines Mount Fuji, the symbol of Japan, with the sakura cherry blossoms at its base. The logo symbolizes a hope for a bumper harvest every year.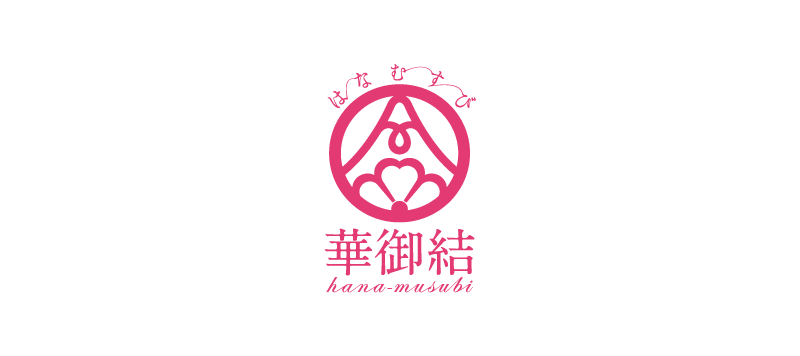 We hope people from all around the world can enjoy safe and delicious Japanese rice.
Over the past few decades, Japanese farmers have worked hard to produce premium types of rice, such as Koshihikari, Hitomebore, etc. Today, Japanese rice has become popular all over the world, especially in Asia, and sales are increasing every year. But specific cooking methods are needed to bring out the most delicious and delightful flavours of Japanese rice. We believe that there is life in every grain of rice, so the utmost care and attention is needed — through washing, soaking, cooking, storing the cooked rice, controlling the temperature, etc. — in order to serve you Japanese rice in its best condition.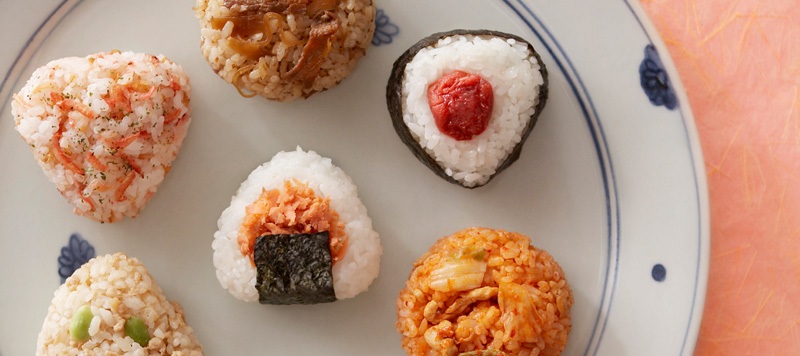 The best way to enjoy Japanese rice is in the form of an "Omusubi" rice ball. Japanese people love Omusubi, as they could enjoy tasty Japanese rice conveniently without any tableware. The Omusubi is composed simply of rice, salt, and seaweed; however, with a myriad of stuffing options, people do not get bored with it even when they eat it every day. In Japan, over ten million pieces of Omusubi are sold everyday. It is one of the most beloved items in Japanese cuisine. We hope everyone in the world can enjoy the taste of safe and delicious Japanese rice through the Omusubi.